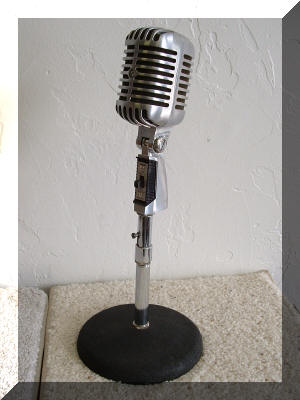 Tennessee Digital Media Tournament
Phase I: Podcasting
Spring, 2007
Universities across Tennessee are collaborating in a state-wide
podcasting tournament for students and faculty.

Initial competitions will be held on individual campuses.
Institutions will enter the winners of the individual campus competitions into the state-wide competition.
Deadline for institutional submission to the state tournament:
May 1st, 2007
Current Prizes:
Best Practice in following categories
win 100.00 each!!
FIVE CATEGORIES OF COMPETITION
1. SERVICE LEARNING
2. STUDENT COURSE CONCEPTS
3. STUDENT FEATURES
4. FACULTY COURSE CONCEPTS
5. FACULTY FEATURES
SERVICE LEARNING: These can be audio recording projects featuring student reflections from Service Learning projects. This is a special category that underscores one of the missions of the tournament: Promoting the Tennessee State Campus Compact, led by TSU President Melvin N. Johnson.
Link to National Campus Compact and Tennessee Campus Compact info (scroll down the page)
Campus Compact
COURSE CONCEPTS: Podcasts in this category focus around a specific concept. The approach may be informative or persuasive. The merit will be assessed primarily on the learning an individual is able to receive from the podcast.
FEATURES: Podcasts in this category are artistic in nature, story-telling and original writing, musical or dramatic performances. The merit will be assessed primarily on the aesthetic experience for the listener.
(Examples Posted on TSU The Meter Student Newspaper site
Please scroll down:)
SPONSORS
(as of February 1, 2007)

FED EX Institute
Apple
Echo Music
(Echo Music will be creating and hosting the Tournament website--details and address by March 1)
More information will be made available as the project moves forward.
ELIGIBILITY
All entered pod-casts must meet the following criteria:
1. The named author on the submission must be a student or faculty member at one of the participating institutions (these are listed below).
2. The named author must be 18 years or older.
3. All material in the podcast must follow strict adherence to existing copyright laws.
4. All entries must be submitted electronically.
5. Entrants agree that their entry information becomes the exclusive property of the sponsoring institution and the organizers of this competition. This includes the right to make the podcast entry available for free down-load.
6. Entrants agree to participate and provide information for any research carried out on the benefits of this tournament and its practices.
SUGGESTED GUIDELINES
1. Podcasts should be in the 3-5 minute range.
2. This contest uses AUDIO ONLY! Video will not be considered (We plan to build out in video in Fall, 2007).
3. All podcasts should be submitted in an .mp3 format.
4. Podcasts will be evaluated on the quality of their content more than the sophistication of production.
PARTICIPATING INSTITUTIONS
TBR System
John Girton, TSU: Co-Chair
Tennessee State University (Primary Organizer)
University of Memphis
East Tennessee State University
Tennessee Tech University
UT System
Steve Holt, UT-Martin: Co-Chair
University of Tennessee at Martin
University of Tennessee at Chattanooga
University of Tennessee at Knoxville
Faculty from schools not on this list can make inquiries about institutional participation contacting Bob Bradley .
All participants must print, sign, and submit the contest release with their submission.